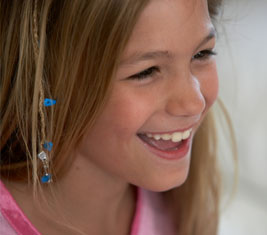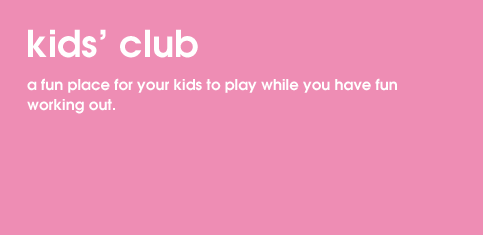 kids' club
We'll focus on the kids. You focus on working out.
Just because your kids come first doesn't mean fitness has to come second. That's why 24 Hour Fitness offers Kids' Club for children from six months to 12 years old.
Kids' Club is a place where your kids can hang out while you work out. You get the exercise you need – and some well-deserved "me" time – while your kids enjoy our exciting, fun-filled play area. Highlights include games, toys, movies, seasonal activities, coloring, and the chance to play with new friends.
Kids' Club is available to 24 Hour Fitness members for a small fee – typically $2 to $3 per child per day for up to two hours of supervision.
So, bring your kids next time you visit the club. We'll make sure you all go home smiling.
Kids' Club availability, rates, and hours vary per location.
Samples of some of our Kids' Clubs: