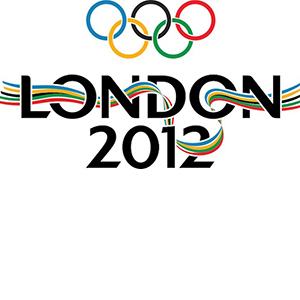 Decathlete Ashton Eaton Talks Training
POWERADE INTERVIEWS THEIR STAR ATHLETE FOR 24 HOUR FITNESS

Our fitness loving friends at POWERADE are also proud sponsors of the U.S. Olympic team. We asked them for some training insight from one of their athletes – decathlete and 2012 Olympic hopeful, Ashton Eaton.   Here's what he had to say about training for the ultimate all-round fitness event: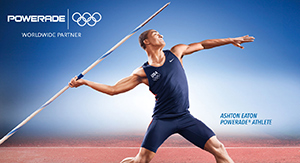 POWERADE: What is it about the decathlon that drew you to the sport?

AE: I enjoy the challenge. I see the ten events as providing more opportunities to have fun, to test myself, to see what I am capable of.

POWERADE: What do you want to achieve in 2012?

AE: The Olympics are considered the benchmark for athletic achievement. I want to find out: what are my limits? I'm not looking to find out if I'm better than everyone else. I want to find out, what is my best? Can I be the best athlete in the world? If I had to say I had a goal, I'd say that. I want to see what I can do.

POWERADE: What is your strongest event?

AE: Running and jumping are the strongest parts of my game. Technically I score the most points in the long jump and 100m. I think I'm one of the better runners and jumpers, so my goal is to bring down the loss margin in the throws.

POWERADE: What is the key to winning the decathlon?

AE: Consistency! It's about understanding your strengths, focusing on the areas that are challenging and achieving consistent marks across all the events. Simple right? Ha.

POWERADE: How do you get the most out of your workouts?

AE: Your body talks. It's smarter than you too. It's not perfect but it's smart. The cool thing is it only talks to you. But when you don't listen it gets mad (pain, injury, stomach aches). To get the most out of your workout you have to learn to listen to your body. Then you will learn when to ease up and not be so hard on it, or push it through something because you love it and know it will be better for it in the end. Kind of like someone you love. Then you'll be able to envision what you two can do together and achieve anything. This relationship helps me and translates to performance.

POWERADE:  Can you tell us about your personal approach to hydration?

AE: I have first-hand experiences being dehydrated and it's the worst thing ever. When I was younger I wouldn't drink enough and I'd be doubled over on the side of the track.  That was a hard lesson learned. I was dehydrated just the other day.  My head was pounding and I felt terrible.  Clearly my body was letting me know. After every warm-up or competition, I'm chugging POWERADE and water.  I absolutely don't take hydration for granted.  It is so important.  I can't stress it enough.  There's so much to worry about with trying to be a better athlete or get in better shape, but hydration is easy.  If you haven't peed in 10 minutes, go get a drink.

POWERADE: What words of advice would you like to share with 24 Hour Fitness members?

AE: You are stronger than professional athletes. I know, this sounds crazy, but think about it. Pro's have coaches and teams of specialists. I have a coach that says what to do and when to do it. I'm impressed when people do it all on their own. They get up, work out, do weights, etc. with no one to motivate them.
*  *  *
Thanks for the insight Ashton and best of luck in London. You can follow him on Twitter at @AshtonJEatonto keep up with his training and Olympic Games preparations. Go Team USA!!