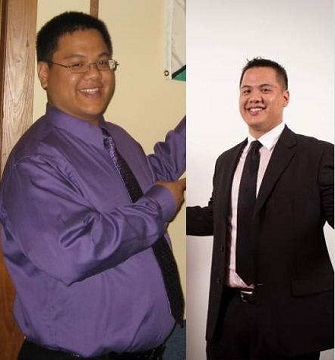 I'm a Believer!
"I first joined 24 Hour Fitness as a member back in November 2012 because I knew I needed to make a change in my lifestyle and lose weight. While I always enjoyed working out, I just enjoyed eating a lot more. For the next seven months, I was consistent with my morning cardio sessions and lost about 30 pounds by myself.
In July 2013, I hit a weight loss plateau as my body adapted to the constant cardio. Around this same time, I met the club manager at 24 Hour Fitness Tysons Corner Super-Sport, Alvin W., who recommended I start personal training sessions with personal trainer Rob B. After meeting with Rob for my first three personal training sessions, it was evident I was not incorporating weight workouts and my nutrition was out of control.
Since working with Rob, I have incorporated group training classes twice a week which focus on stability and strength endurance; along with a one-on-one strength training workout per week. Additionally, I have been keeping track of my nutrition and as a result I have lost 15 pounds in the last six weeks.
I am excited to share my journey with other members who have similar goals because I know it is possible if you just believe in yourself, and have guidance from an experienced personal trainer."
Kristopher L.
24 Hour Fitness