Video - Active Aging
Sorry, no compatable Flash player has been detected.
View this
video
on your mobile device.
You need Flash player 8+ and JavaScript enabled to view this video.
The latest Flash plugin can be
downloaded here
.
Fitness is for all ages
There's never been a better time for you to get fit and stay that way – especially if you're an aging adult. That's why 24 Hour Fitness partners with industry-leading organizations to help keep you healthy and happy as you celebrate life for years to come.  Read on for more information on what SilverSneakers®, Silver&Fit®, and ICAA can offer you.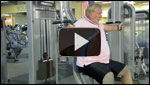 Watch testimonials why health and fitness is so important at any age.
WATCH VIDEO
Silver Sneakers® & 24 Hour Fitness Energize Older Adults
The SilverSneakers® Fitness Program is an innovative health, exercise and wellness program helping older adults live healthy, active lifestyles. Get fit, have fun, make friends! Available as a benefit through many Medicare Advantage and group retirement programs, 24 Hour Fitness proudly offers SilverSneakers® in more than 400 locations across the country. Participants can take advantage of the many amenities of 24 Hour Fitness, as well as take part in customized group exercise classes to improve their strength, flexibility, balance, and endurance. www.silversneakers.com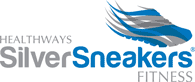 24 Hour Fitness Partners with Silver&Fit®
Silver&Fit® offers access to eligible Medicare members and Group retirees of participating health plans and insurance companies to over 400 24 Hour Fitness facilities that provide access to standard amenities and services for Silver&Fit® members.  Silver&Fit® members can also experience fun-filled active older adult exercise classes designed specifically for the needs of participating members at select 24 Hour Fitness locations.  Classes include Silver&Fit®Signature Series classes and/or Silver&Fit® Dance powered by Zumba Gold. www.silverandfit.com