Mobile
Your workout is just a touch away! Together with your Smartphone, iPad or tablet, our mobile website and My24™ Mobile and bodybuggSP™ applications give you access to your club or fitness information whenever and wherever you want it.
On-the-go and want to get the latest information about your club?
Access 24hourfitness.com from your mobile phone and get access to your club's information, group exercise class schedules and more – anytime, anywhere!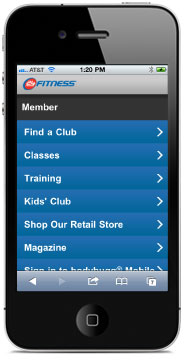 Scan this code or visit 24hourfitness.com to view from your Smartphone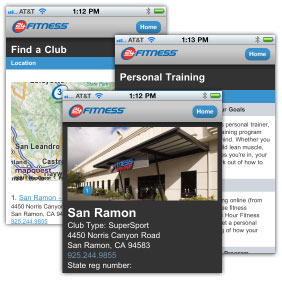 iPhone, iPod, iPod touch and Mac are trademarks of Apple Inc., registered in the U.S. and other countries.