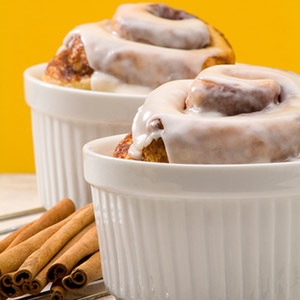 Cinnamon Rolls Can Be Healthy?
I got to the gym for my workout this morning and of course my stomach started growling. I always eat breakfast but after working and a few errands, my breakfast was gone and the pangs kicked in.
I don't like working out on an empty stomach – I feel like I have no energy – so I grabbed a breakfast bar at the gyms front desk.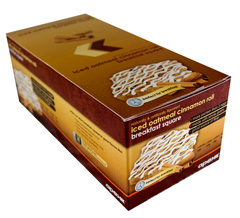 Since it was still morning, I tried an oatmeal cinnamon roll bar from Apex. OMG, this thing tasted like a real cinnamon roll! It was soft, the flavors were great and it was the perfect serving size (eating too much close to a workout makes me feel bad too). I've had my share of protein bars but the flavor and texture of this was very different.

You should try this bar. Its official name is Iced Oatmeal Cinnamon Roll Breakfast Square from Apex. You can buy them at the gym or from our online store. Psst, I noticed they're on sale right now online and there's free shipping  Check it out in our myStore.

The only downside... AFTER I'd eaten it, I read on the package that it's even better if you microwave it for a few seconds. There's always next time!