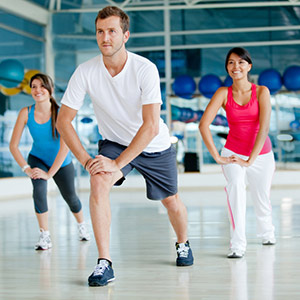 Boot Camp 101
Boot camps are a lot of fun and a great way to meet people at your gym. You'll get a full body workout and tons of cardio. In a nutshell, a boot camp is military-style circuit training workout that includes cardio, strength exercises and flexibility. At 24 Hour Fitness, we offer boot camp classes and personal training boot camps.
BOOT CAMP CLASSES
Boot camp classes, such as Camp24, are more choreographed because of their group exercise format. Although each instructor teaches differently, these classes will be more consistent from club to club. Most 24 Hour Fitness locations offer boot camp classes that are free to all members. Learn more about Boot Camp Classes here or find a class near you on our Find a Class page.

PERSONAL TRAINING BOOT CAMPS
Aside from the classes mentioned above, we also have boot camps that are organized by our personal trainers. These boot camps are usually more involved, with multiple stations, team competition, outdoor activities, etc. Since personal training boot camps are developed by each clubs staff, they will be very different from club to club.
Personal Training boot camps can be free but they're usually considered group training. My first boot camp (blogged here) had two free camps/sessions - like an intro to boot camps. After that, members could decide if they'd like to continue (i.e. paying for group training).
Again, EVERY club is different so make sure you ask about the details before signing up. I highly recommend it, you'll get a great workout and meet new people and it's also a lot of fun!