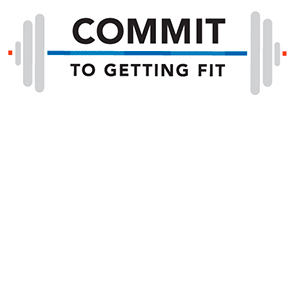 Re-Visit Your Resolutions
Many Americans - including myself - make New Years resolutions to commit to getting fit. While there are many great things about making a resolution, sticking with it is usually the tough part.
I think it's always good to a revisit your resolutions a couple months into the year to find out: have you started, are you sticking with it, are you seeing progress?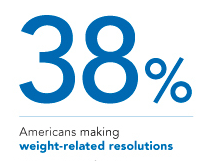 It's probably no surprise the 38% of Americans make weight-related resolutions. We just came off a two month holiday feeding frenzy and many are feeling guilty. My two cents... quick fix resolution changes are usual not successful for long term results. Make more moderate changes that you can follow through out the year, for example:
Eat smaller portions
Eat more frequently throughout the day to keep your metabolism up
Put more healthy veggies on your plate
Exercise a little more
Try new things to keep it interesting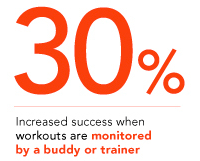 DON'T GO IT ALONE
Working out alone makes it easy to flake on the gym. I'm guilty of this. I'll get wrapped up in something at work and talk myself our of going to the gym. The worse part, the nearest 24 Hour Fitness is two floors below my desk! According to the University of Scranton Journal of Clinical Psychology, people who workout with someone are 30% more likely to have success when working out with someone.

For me, I choose to workout with a trainer. He keeps me motivated, he keeps my workout routine fresh and he'll keep calling and bugging me if I flake on the gym. This is the kind of monitoring I need. If a trainer isn't right for you, find a workout buddy! You'll get similar benefits and you'll make a new friend.