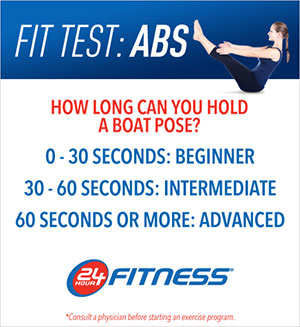 Three Ab Routines to Build a Strong, Lean Core
How strong is your core? Use the FIT TEST to see how you stack up, then see the corresponding workout for moves to strengthen your upper and lower abs, obliques and lower back!
If you aren't sure how to do a move properly, just ask any 24 Hour Fitness personal trainer to show you the correct form.