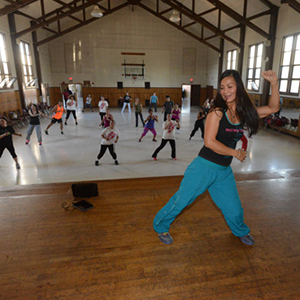 Former Team Member Teaches Zumba in Vallejo, CA
Former 24 Hour Fitness Group Exercise instructor Cristina Erickson took her first Zumba class almost four years ago at her local 24 Hour Fitness in Fairfield, CA. After falling in love with the Latin-influenced dance class, Cristina soon started teaching classes of her own.
After a couple years teaching Zumba at various gyms in the San Francisco Bay Area, Cristina started teaching at the Greater Vallejo Recreation District in Vallejo, CA. Cristina has become a strong fitness advocate in her community, teaching students more than just Zumba classes.
Cristina recently shared her story with the Vallejo Times-Herald. You can check out Cristina's interview (text and video) at TimesHearaldOnline.com.