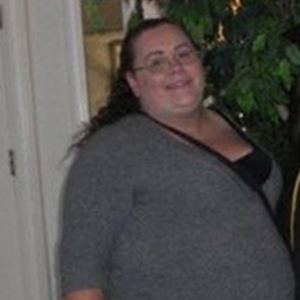 Member Loses 100 Pounds in Nine Months!
24 Hour Fitness member Sarah from Escondido, CA has lost an amazing 100 pounds in only NINE months! We found her story very motivational and wanted to share it with you.
Sarah's story:
I started this journey at 410 pounds and felt like I was dying. I couldn't even walk to my car without being out of breath.
On February 1, 2012, I joined 24 Hour Fitness and by November, I was down 100 pounds. My trainer, Joe D., has made this journey bearable for me. Without him, I wouldn't be anywhere near where I am today - he saved my life!
I have also discovered that I actually love the gym! There is something about a good workout that makes me feel amazing. I am more energetic, lively, and have never smiled so much in my whole life. I am halfway through my fitness journey and can say with pride that I will get to where I want to be.
Amazing work Sarah, thanks for sharing your story! Here's an "after" picture of Sarah with her trainer Joe.