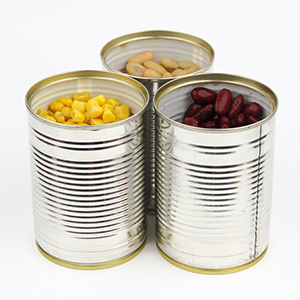 Lower Sodium - Rinse Your Canned Veggies!
While the convenience of canned veggies is great, they're usually high in sodium. To lower the amount of sodium, opt for low-sodium or no salt added varieties. You can also drain and rinse veggies - removing up to 35% of the sodium added during the canning process.
RESOURCES:
NCBI - "Effect of water rinsing on sodium content of selected foods"
Today's Dietitian - "Reducing Sodium in Canned Beans - Easier Than 1-2-3"
USDA - "National Nutrient Database for Standard Reference"
FDA - "Sodium in Your Diet: Using the Nutrition Facts Label to Reduce Your Intake"
University of New Hampshire publication, "food 4 thought"
NCBI - "Preservation and Physical Property Roles of Sodium in Foods"