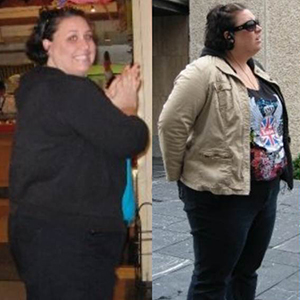 Can You Imagine Losing HALF Your Body Weight?
Andrea H. from the San Francisco Bay Area didn't only imagine it, she made it happen!  Motivated by some major life-changing events, Andrea lost 65 pounds on her own and went the rest of the way with her personal trainer Ralph B.
We think Andrea is amazing and we hope her story inspires you on your personal journey.
Here's Andrea's story...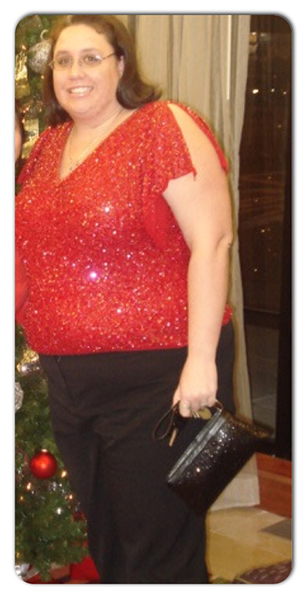 "This most recent time I rejoined for a number of reasons. Within a one month period I had lost my job, my mom to cancer and my grandma to congestive heart failure. I went from working 70-hour work weeks to having nothing to wake up to. Being unemployed, I ended up spending a lot of time with my dad whose way of coping was researching more about what took his wife and mother from him. As painful as it was to listen to his research findings and relive this night after night, I always heard one common denominator--OBESITY.
I had always been overweight and the numbers continued to get higher as I got older. All my other numbers (blood pressure, heart rate, cholesterol, etc.) were in healthy ranges but my weight and body mass index never were. To get back to 'normal' (or at least to find my new normal) I started to schedule my days again. Wake up at the time I used to wake up when I had to go to work, and instead of working, I would go workout at the gym.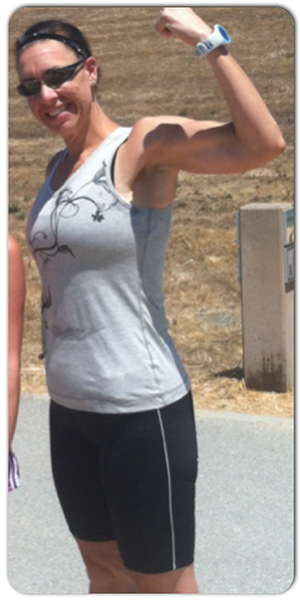 As much as I knew that I was overweight, this time it wasn't about weight loss. I went there to get healthy by moving and not sitting at home sulking about all that I had lost. I needed to mentally get myself healthy before I could take on the mountain of my physical weight. I walked because my mom was an avid walker and at my weight, walking was about as strenuous as I could get. Walking connected me with my mom again. It allowed me to really heal myself in order to then shift my focus from healing to healthy.
I had seen personal trainer Ralph B. train other members and appreciated his tact, professionalism and the individual attention he gave to each person. After shedding 65 pounds on my own, I turned to Ralph for guidance. I was determined not to let anything stand in my way and I knew he could help me keep that focus and determination. Ralph really helped me break down the barriers that I had created for myself. He pushed me past what I told myself I couldn't do and I credit him for removing the 'I can't' from my vocabulary.
24 Hour Fitness gave me a 'safe haven' to get my life back. It was a tool that I always had but finally utilized to live and incorporate HEALTHY into my lifestyle. Working out gives me great energy and the gym eliminates the excuse of 'it's too cold out or it's too hot' to not workout. I don't live to work out, I work out to live!
The front-desk team at Millbrae and the San Mateo Sport clubs always kept close tabs on me and noticed my progress. They were always upbeat and encouraging! They helped keep me accountable to my workouts because I knew that they would notice if I didn't show up for my normal workouts."