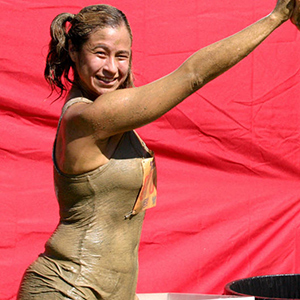 Team Member Momo Hits the Beach
Team Member Melinda D. (AKA Momo) from Huntington Beach, CA not only lost 40 pounds and lowered her body fat she also found a new passion: fitness competitions. We think her progress and dedication are inspiring and we can't believe her amazing after photo! Here's her story!
"I wanted to lose weight and feel good about myself, to appreciate how strong and beautiful I knew I could always be, inside and out. I wanted to look slimmer....I wanted people to see me and say 'That girl works out!'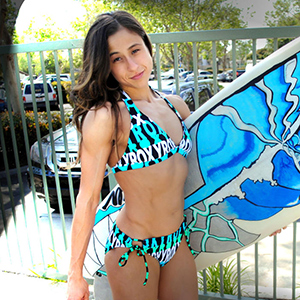 In July 2010, I met 24 Hour Fitness Personal Trainer Luke D. H offered me a Fitness Orientation [available for all members] and our journey together began. Six months later, I went from 38% body fat and approximately 160 pounds, to 119 pounds and 9% body fat.
After my success story was posted in our club in April of 2011, many members and my personal trainer encouraged me to become a personal trainer myself. I took the plunge and became certified through NASM [National Academy of Sports Medicine]. The very day after I was certified, I applied for a personal training position at 24 Hour Fitness and was hired at Huntington Beach Active.
Since then, I received certifications in Fitness Nutrition and Corrective Exercise. I have helped many clients achieve their goals, including one who I met in February 2012. She has lost over 100 pounds while training with me and is going all the way to transform her body!
24 Hour Fitness team members are on another level of attitude and lifestyle. I have always been treated like family – when I was a member and now as a team member. To pay it forward, all the members at my club are in fact family to me. My life absolutely changed. I feel I have a new lease on life with nothing but possibility, and everyone has the same opportunity.
I work out two days a week with a trainer, three days a week cross training and one day outdoors enjoying the active life in nature. Today I am currently training for my first fitness competition on October 26, 2013! To help achieve my goals, I remember:
An ounce of belief. Maybe, just maybe....I can do this!
Trusting my trainer with my fears and doubts. My trainer Luke D. is my rock. I couldn't have done any of this without him and I am thankful for that every day.
Be honest with yourself about what you're willing to do to get in shape and celebrate those things. What you focus on is what will grow!"