Amanda Lost 210 Pounds & The Related Health Risks
Amanda R. has lost an amazing 210 pounds and she's not done yet! A personal trainer and a friend helped Amanda get started out on the right foot but Amanda has followed through with hard work and persistence. Along the way, Amanda has developed some lifelong habits that will help her keep the weight off and stay healthy.

Check out Amanda's Q&A below… you won't believe her after photo!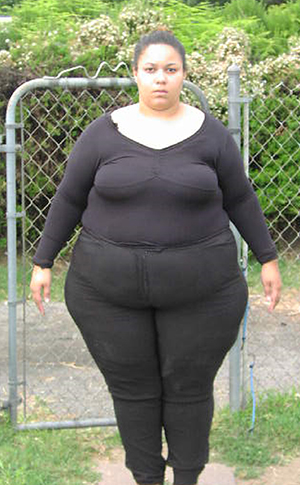 24HF:  Why did you join 24 Hour Fitness?

AR: I was morbidly obese, had high blood pressure and was pre-diabetic. I was told my life would be shortened if I didn't change and lose some weight. A friend of mine knew I wanted to join and, at the time, my finances didn't allow me to afford a membership. She bought me a membership and I made it my mission to get healthy.


24HF:  What was your fitness goal when you first started your fitness journey with 24 Hour Fitness?

AR:  My goal was to drop the weight so I could lead a healthier life. I weighed 397 pounds when I started and I am currently down to 187 pounds.


24HF: What helped you get started on your journey?

AR:  For the first year of my membership, I had a personal trainer also paid for by my friend. Those training sessions and the nutritional information I learned gave me a foundation for how to change the way I eat and how to exercise correctly. Since then, I have used that knowledge to keep moving forward with my goal.

24HF:  What are some of your favorite things to do at the gym?

AR:  I have tried a number of Group X classes and have enjoyed all of them. Zumba® is by far my favorite. When I am not attending a class, I do cardio on the elliptical or treadmill and then weight machines. I also like to mix my weight exercises with intervals that also require some cardio.


24HF:  Can you share three tips to help other members?

AR:  1) Exercise for at least 30 minutes even if you're tired, 2) Include more vegetables and water in your diet and 3) Stay active even when not working out (i.e., walk, move!)