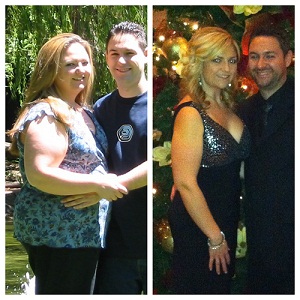 Over 100 Pounds Lost and Feeling Great!
I've been working with a 24 Hour Fitness trainer since August 2010 but working strictly with Laura since May 2011. In my time working out with Laura I've dropped four dress sizes and continue to lose inches.
Since September 2003 I've lost a total of 105 pounds and I can say with all honesty that I'm in the best shape of my life. I love the energy and confidence I've gained by becoming more focused on my health.
I love my trainer Laura because she always gives me the push I need to keep doing more. She's my drill sergeant that will keep me in line but she makes working out fun. I never have a bad session when I work out with her. I know I will always feel the burn after my session and no matter how bad my day is I leave in a better mood than when I showed up.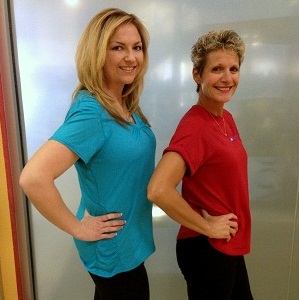 The picture above is a before and after of my husband and I. The left side was before we got married in 2003 and the right side is today (after having two kids and losing 105 pounds!). The second photo is my trainer Laura and I.

Check out personal trainer Laura's online bio here.