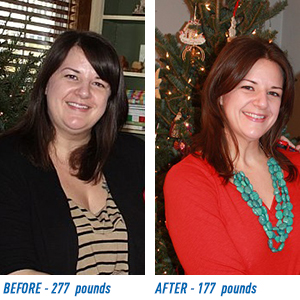 Jayne H. Finds a Fitness Community in Paramus, NJ
Member Jayne H. found a "true fitness community" at Paramus Super-Sport. The camaraderie and support from group exercise classmates and her trainer Stacey J. has helped Jayne lose over 100 pounds.
I joined 24 Hour Fitness because I had weight to lose and knew that combining exercise with diet was what I needed to do. The first day I walked into the club, I found a true fitness community. I felt encouraged, supported and energized.
After six months of working out on my own, I started with personal trainer Stacey J. and have trained three days a week with her since. Stacey pushes me beyond what I thought was possible and my fitness level shows it. She encouraged me to participate in a triathlon and she was right there on the sidelines to cheer me on through it all. I have lost 100 pounds and I know that by staying a member I will be able to maintain my new weight forever.
On days that I don't train with Stacey, I enjoy BodyCombat and Zumba. Working out in a group environment motivates me on days where I don't think I can motivate myself. The club really has become my "second family."
Jayne H. – Paramus, New Jersey