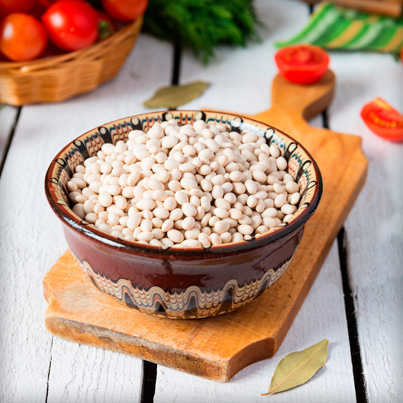 Skip the 'Slaw, Pass the White Bean Salad!
Skip the 'Slaw, Pass the White Bean Salad!
Bean salads are a great choice for a quick, satisfying weeknight meal. Packed with flavor and texture, they're also an easy and healthful option for your next weekend get-together. Here's a favorite #healthyrecipe that's simple to prep ahead of time. #foodiefriday


 
INGREDIENTS:
2 1/2 cups cooked white beans (drained and rinsed if using canned)*
3 large stalks celery, sliced
1 small onion, diced
1 small green or red pepper, diced
1/2 cup black olives, drained
2 cups cherry tomatoes, halved
3 tablespoons olive oil
5 tablespoons white vinegar
1/4 cup sugar
1/2 teaspoon dry mustard
1 clove garlic, minced
1 pinch paprika
*Did you know... rinsing canned vegetables can remove as much as 40% of the sodium used during the canning process?
INSTRUCTIONS:
Combine beans, celery, onion, bell pepper, olives and tomatoes in a large bowl and mix well. Mix remaining ingredients together and pour over bean mixture. Toss well, cover and refrigerate at least 4 hours to allow flavors to mix. Salt and pepper to taste.
Makes 12 servings

Per serving: 121 calories, 4 g fat, 1 g saturated fat, 0 mg cholesterol, 63 mg sodium, 18 g carbs, 4 g protein, 3 g fiber