Kick Off Your Strongest Season Yet
Find more ways to up your game with 24 Hour Fitness. As a proud partner of the Denver Broncos, we've teamed up to make fitness fun for fans of all ages – both inside our gyms and out. Come explore 30 different Denver area locations and find what you need to meet your goals, from all-included studio classes, to personal and group training, Kids' Club and more. Work your body at our Outdoor Gym, right outside Mile High Stadium, or look for events and online challenges created with the Denver Broncos especially for fans like you.
Outdoor Gym for You, from Us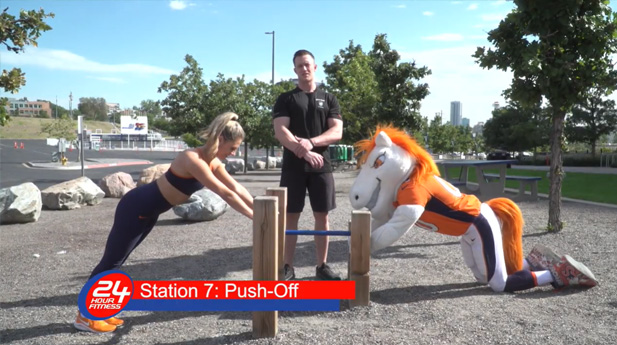 As a founding partner of Broncos Fit, we're committed to helping the Denver Broncos have the fittest fans around. Our first move was the creation of an Outdoor Gym – now accessible to the entire community at Mile High Stadium.
The workout circuit was designed by our movement experts to improve mobility, strength and cardiovascular endurance. As you move from station to station, you'll take on a range of movement patterns that work your upper body, core and legs. Complete the entire circuit for a full-body workout that you can make harder as you get stronger. Check out the video for a demonstration.
Broncos Fit Workout Series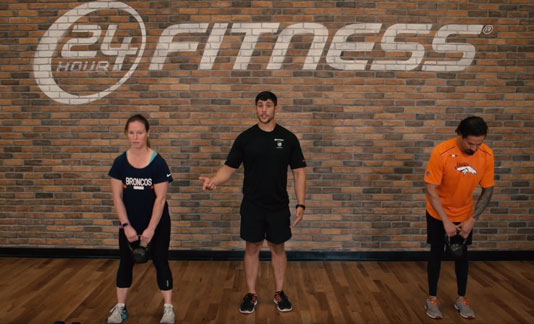 Whether you're working out in one of our 30 Colorado locations or training at home, our 5-part Broncos FIT Workout Series will take you through different styles of exercises to give your entire body a workout. Try the Every Minute, On the Minute workout to increase your stamina while weight training. Tabatas guides you through high intensity training that will help you get a full day's work in just a few minutes. Click the video below to see this week's workout or click the series playlist to revisit past workouts.
Week 1:

Every Minute, On the Minute

Week 2:

Ladders

Week 3:

Complexes

Week 4:

Circuit Training

Week 5:

Tabatas
Upcoming Events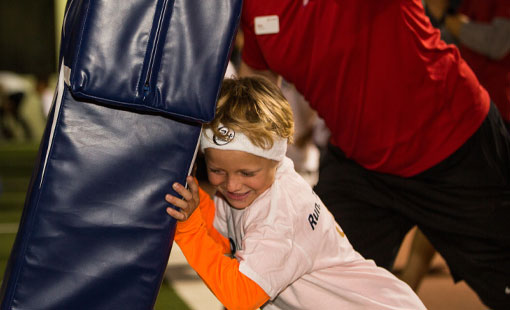 Stay Tuned
We're working closely with the Denver Broncos to bring you and your crew some inspiring new experiences. Check back soon to see what's in store.
Past Events
We believe in being the best partner we can be—to the Denver Broncos and all of Broncos Country. Here are some of the fun ways we've helped bring fitness to life in Denver.