Do Something Unforgettable with 24 Hour Fitness Events
Living fit is a lot more fun when you share it with others. Our 24 Hour Fitness events are an exciting way for members and fans to achieve something memorable with friends, family and the local community. From casual runs and festivals, to sports-inspired challenges, become a part of something bigger by joining the outdoor movement.
What's Coming Up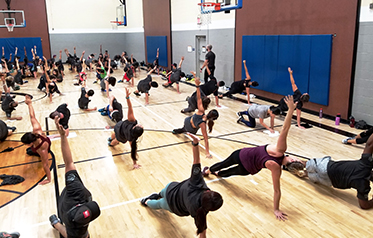 Spartan Workout Tour
Various Dates | Various Locations
Las Vegas Workout
5035 West Tropicana Ave., Las Vegas, NV
February 1, 1-2:30pm

Seattle Workout - Location Update
18006 120th Ave. NE, Bothell, WA
February 22, 1-2:30pm

Citi Field Workout
923 Carmans Rd., Massapequa Super-Sport
February 1, 1-2:30pm

San Diego City Workout
7715 Balboa Ave., San Diego, CA
February 22, 1-2:30pm
Spartan Races
Various Dates | Various Locations
As a proud partner of Spartan, 24 Hour Fitness is committed to helping you conquer every obstacle – on the course, in our clubs, and each and every day. Team up with friends or family or sign up solo for these upcoming Spartan Races, and receive discounts.
SoCal Super and Sprint Weekend
Prado Regional Park, Chino, CA
January 25-26, 2020

Greek Peak Winter Sprint
Greek Peak Resort, Cortland, NY
March 7, 2020

San Jose Super and Sprint Weekend
Diablo Grande, Diablo Grande, CA
February 15-16, 2020

Las Vegas Super and Sprint Weekend
Mesquite MX/Hafen Ranch, Littlefield, AZ
March 21-22, 2020
Additional dates and locations available
BRONCOS TAKEOVER
Various Dates | Various Locations
Bring friends and come get your game face on at our FREE events throughout the Denver area. We're teaming up with the Denver Broncos to host Broncos themed challenges, workouts and giveaways to make everybody a stronger, fitter fan.
Choose one of these workouts at each takeover:
BRONCOS BOOTCAMP
Get game day ready with a special #GX24 class.

BRONCOS TEAM TRAINING
Hit the turf as a team for a 50 minute training session and gain new ground

BRONCOS RUNNING BACK CHALLENGE
Beat your PR with treadmill audio-coached workouts.
Lowry Sport
7600 E. Academy Blvd.
Denver, CO 80230
December 14, 9:30am – 10:45am

Alameda Ave Sport
4120 E. Alameda Avenue Colorado Plaza
Denver, CO 80246
January 11, 8:30am – 10:15am

Centennial Super-Sport
6830 E. County Line Rd.
Highlands Ranch, CO 80126
February 8, 7:30am – 9:15am

South Parker Super-Sport
11445 Twenty Mile Rd.
Parker, CO 80134
March 7, 8:30am – 10:15am
Blasts from the Past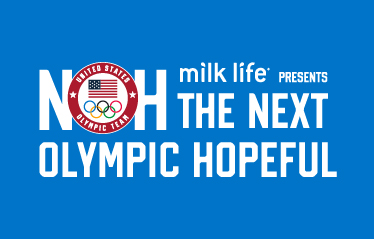 The Next Olympic Hopeful Tryouts
For the past 3 years, the U.S. Olympic Committee and 24 Hour Fitness have teamed up to find the next generation of elite athletes to take on the world with Team USA. The 2019 tryouts were held on April 13 at eleven 24 Hour Fitness locations nationwide. Those who qualified will have the chance to train at the U.S. Olympic Training Center in Colorado this summer, and their journey will be televised on The Next Olympic Hopeful on NBC.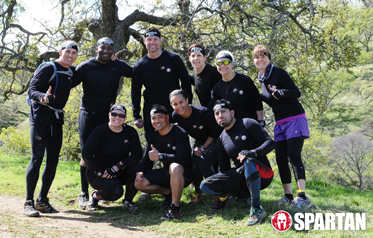 Spartan 2018 Races
As a proud sponsor, 24 Hour Fitness sent team members to Spartan Races throughout 2018 to assist with pre-race warm ups, talk with Spartan fans and serve up some nutritious trail mix! Many of our team members, Spartan SGX Certified Trainers and members raced as well, banding together for a fun challenge. Keep an eye out for a race near you and join the 24 Hour Fitness team!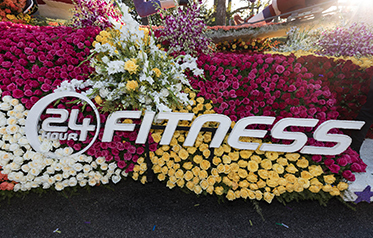 130th Rose Parade®
December 26-January 2
With this year's Rose Parade® theme "The Melody of Life" 24 Hour Fitness took to the streets of Pasadena to highlight the importance of tuning up mentally and physically for every challenge. Our 33-foot Spartan warrior float conquered the parade route with the help of 6 Spartan SGX Certified Trainers, 3 Spartan Athletes and 20 GX24® fitness class instructors.