Workout Anytime, Anywhere.
There's nothing like getting a workout at the club, but sometimes life has other plans. So we created 24GO—digital workouts that you can do anywhere to keep your focus on fitness and achieve results. From in-club workouts using the latest equipment, to group fitness classes streamed to your home, to sports-specific training on an open field, we'll help you stay committed to fitness – and get the most from your workouts, in club and out. Work out smarter everywhere, with 24GO.
From our Fitness Partners, Direct to You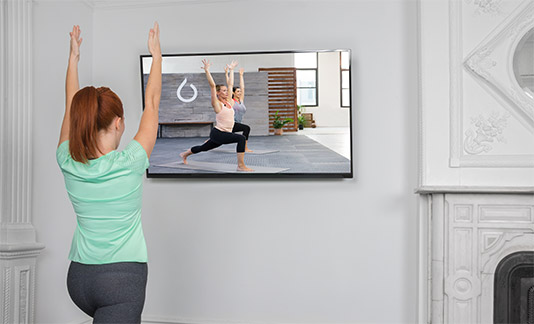 Daily Burn Premium Package
Daily Burn produces some of the world's most popular streaming workouts. Every day, you receive a new workout that you can perform in the club, at home or anywhere. You can also select from an extensive video library of workouts tailored to your fitness level and interests. From yoga to dance to HIIT cardio, access hundreds of workouts anytime from any device, including your smartphone, tablet, laptop, desktop or smart television. Save big as a 24 Hour Fitness member.