Live Healthier and Happier with 24 Hour Fitness
Celebrating over 35 years as an industry leader, 24 Hour Fitness helps to transform lives every day through fitness. Clean and spacious clubs, furnished with a wide variety of strength, cardio and functional training equipment, offer a welcoming environment for members to achieve the results they're looking for. Our innovative technology and committed team of coaches provide personalized support at our clubs and at home through group fitness classes, personal training, virtual training and our 24GO® digital offerings, helping inspire every member to lead a healthier, happier life.
24 Hour Fitness is headquartered in Carlsbad, CA.
A Community from Coast to Coast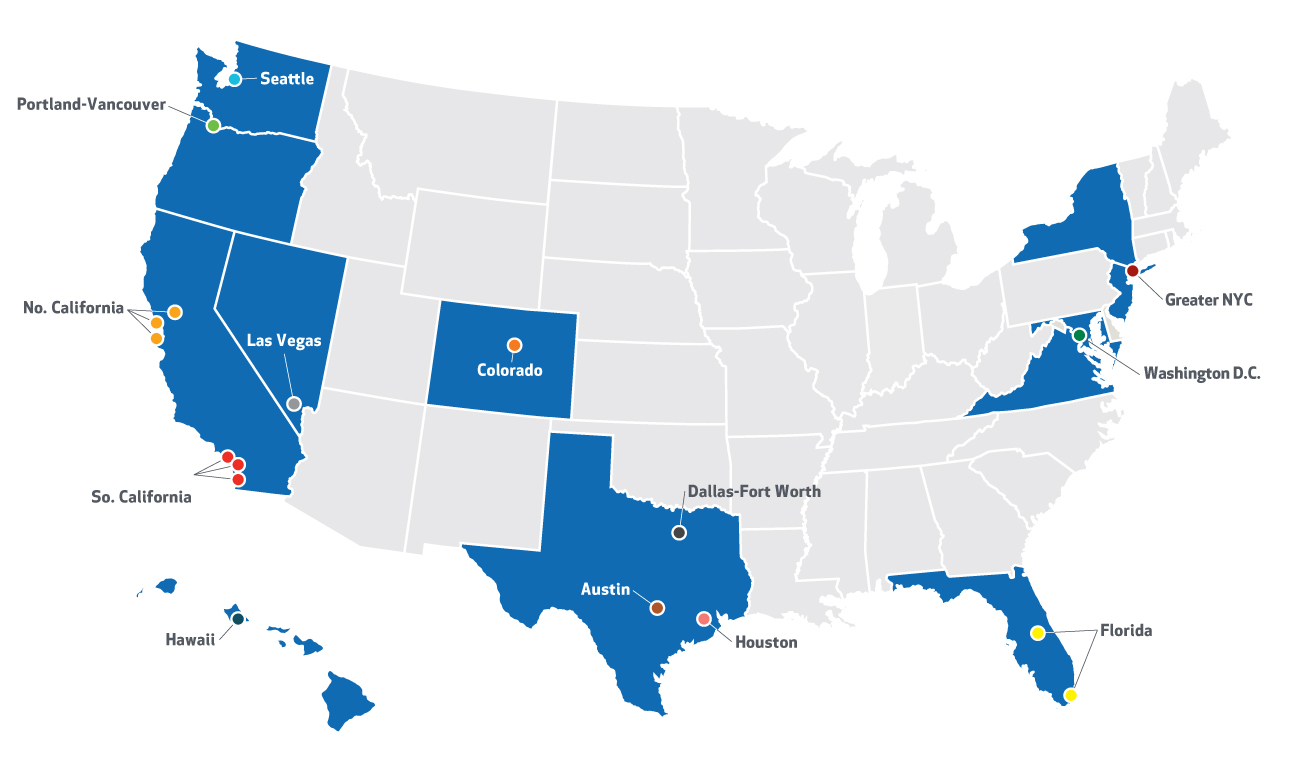 280+ clubs in 11 states
With thousands of square feet of workout space, our locations are open when and where you want them, so you can turn the time you have into a rewarding part of your day.