24 Hour Fitness x Spartan Race
As a proud partner of Spartan, 24 Hour Fitness is committed to helping you conquer every obstacle – on the race course, in our clubs, and each and every day. Save on registration to Spartan obstacle course races near you, then rise to the physical and mental challenge with help from Spartan SGX Certified Trainers and Spartan Workouts hosted by 24 Hour Fitness.
Spartan Workout Tour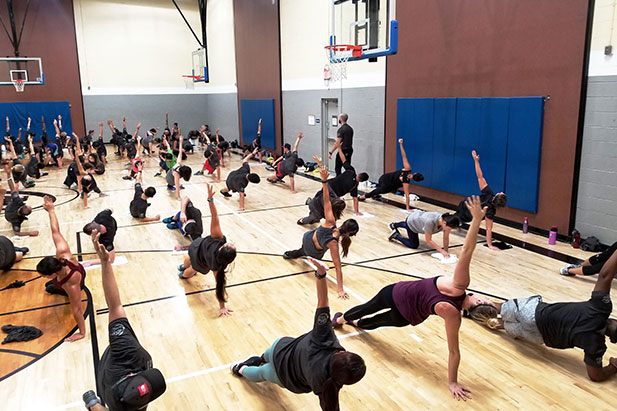 If you're interested in getting ready for a Spartan Race, our Spartan Workout Tour led by top Spartan Trainers will provide you with an innovative combination of high-intensity resistance training, bodyweight moves, dynamic stretching and cardio-focused drills. Each fun and challenging session includes an exclusive t-shirt!
2020 Workout Tours coming soon!
Tackle a Spartan Obstacle Race Near You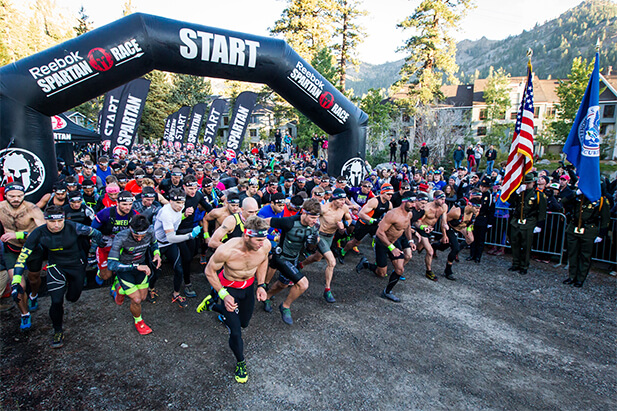 Sign up now as a 24 Hour Fitness member and take advantage of discounts for the upcoming 2019 races.
Use the links below to purchase discounts for any race category. You'll receive an email from Spartan with a promotion code, which you can then use to register for any 2019 race on Spartan.com.
Team up with friends or family or sign up solo for these upcoming Spartan Races:
Sacramento Super and Sprint Weekend
Van Vleck Ranch, Sacramento, CA
November 16-17
Spartan Stadion - Oracle Park
Oracle Park, San Francisco, CA
November 23-24
Central Florida Beast and Sprint Weekend
Central Florida, Mulberry, FL
December 7-8
Los Angeles Sprint Weekend
Castaic Lake Recreation Area, Castaic, CA
December 7-8
Spartan SGX Certified Trainers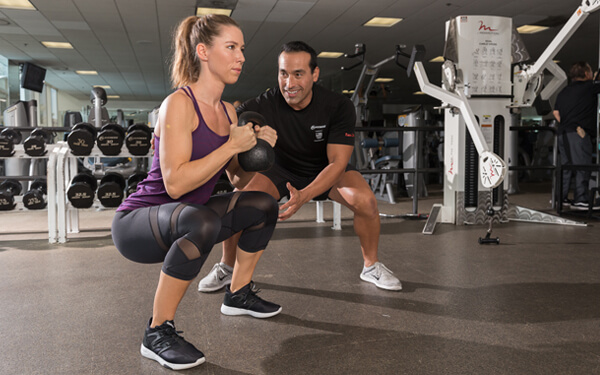 The best way to prepare for a Spartan Race is working with one of our Spartan SGX Certified Trainers at 24 Hour Fitness. Get race day ready, build your endurance and strength and prepare your mind and body for any Spartan Race. If you're interested in Spartan training, visit one of our clubs and ask about our Spartan SGX Certified Trainers!
Interested in getting Spartan certified with us? Apply for our Personal Training team.