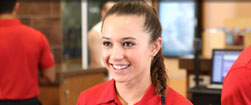 Thank You for Referring Your Friends!
We're processing your referrals. Your friends will be invited to try 24 Hour Fitness with our special 24/24 offer.
Don't stop now! There's no limit to the number of friends, relatives, co-workers, etc. you can refer. The more people you refer, the more you'll be rewarded!
But remember: to be eligible for rewards, you must submit all referrals through this Refer-a-Friend program.
Sorry, you are not eligible for a reward. Please direct all questions regarding this program to your club manager or call (800) 432-6348 (9-5PST, Mon-Fri). Restrictions apply.
Click here for offer details.
---
Sorry, 24HF employees are not eligible for the $5 retail coupon.
_member